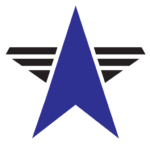 North Star Aviation
Position: Senior Aviation Maintenance Technician
Position Reports to: Director of Maintenance
Classification: Non- Exempt
Date: 10/19
Purpose:
Work with the Director of Maintenance to ensure quality of the maintenance work performed on North Star Aviation and general aviation aircraft meet or exceed all aviation regulatory and North Star Aviation standards, timely, and within budget.
Tasks:
Perform 100 hour, annual, phase inspections, planned and unplanned maintenance.
Must be able to troubleshoot, diagnose, and return aircraft to service.
Completes all department internal company forms, maintenance records, documents, work orders, etc. including performing maintenance computer system transactions as required
Mentor and develop the skills of other mechanics in the maintenance department.
Must have extensive knowledge of all aircraft mechanical systems functions and interactions, including aircraft accessories, components and other hardware.
Must have thorough working knowledge of all current FAA regulations and IPM.
Must have thorough working knowledge of all ATA codes.
Perform scheduled and unscheduled maintenance on various types of aircraft
Must have the ability to work independently and as a team member.
Responsible to follow and comply with all safety rules and regulations.
Other duties as assigned by your supervisor or manager
Must be willing to complete tasks outside of your job descriptions to assist other company departments when called upon.
Physical Demands:
Frequent standing, walking, bending, stooping, reaching, pushing, pulling.
Ability to lift/carry up to 50 lbs. routinely and up to 100 lbs. occasionally
Frequent work in small places, extreme temperatures, heights above six feet and noisy environments.
Education & Experience:
Candidate must have a minimum of 5-7 years of documented experience performing maintenance on general aviation aircraft.
FAA Airframe and Powerplant Mechanic Certificate
FAA Inspector Authorization designation or ability to acquire within 90 days of hire.
Turbine/ Turbo prop experience preferred
Must be able to pass pre-employment DOT drug screen and participate in a DOT regulated drug testing program.
EEO/AAP/Drug Free Workplace