Professional Pilot Track – MNSU, Mankato
Aviation students at Minnesota State University, Mankato receive more than state-of-the art flight training and a four-year aviation degree. They are also given personal attention from experienced flight instructors. Our instructors get to know every student in the aviation program and make sure that they are gaining the knowledge, skills and training they need to enjoy successful aviation careers. We are committed to preparing, guiding and inspiring our students to become the aviation professionals they want to be.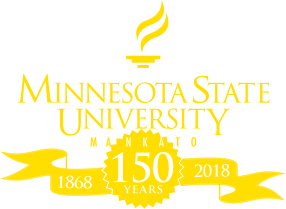 Required to Begin Flight & Pilot Training
The following checklist will guide you through the requirements which must be completed prior to beginning your first semester at Minnesota State University, Mankato. Completing this checklist will ensure you have completed all the initial steps required for you to begin flight training.
FAA Medical Exam complete.
These are administered by FAA flight doctors. You can find a list of FAA examiners near you at https://www.faa.gov/pilots/amelocator/. Request a First Class FAA medical exam. Your medical exam is your student pilot license prior to receiving your private pilot rating. You must turn in your FAA Medical to North Star Aviation in order to start your flight training. Plan to complete your flight physical as early as possible, in the event you need to submit extra medical records to the FAA.
Current passport, or birth certificate and current government issued photo ID.
We must see the original passport or both of the originals for birth certificate and government ID prior to enrolling in flight training. This is a TSA requirement.
Aviation aircraft damage insurance coverage.
If you do not have insurance, North Star Aviation provides insurance information. We cover all of our students past the first $5,000 deductible of damage to an aircraft if it is the students fault and North Star Aviation insurance will cover the remaining damages. Other insurance options include NationAir Insurance, and AOPA Insurance.
Application for financial aid is complete and turned in to the university.
You must bring the approval letter to North Star Aviation.
Required flight training items have been purchased.
These include but may not be limited to a headset, appropriate aircraft manuals, fuel strainer, vision restricting device, E6B calculator, and a flight bag to carry these items. All these items are available through North Star Aviation's pilot shop.  You can purchase them as a kit or individual items.
A copy of your class schedule, work schedule, and extra-curricular activity schedule for the semester has been provided to North Star Aviation.
These schedules will allow the dispatcher to build your flight lab schedule for the semester.  The sooner you turn these schedules in, the better times you will have available for your flight training.
International Students – all required TSA paperwork has been submitted and approved.
It is important to begin this process early since the time frame to complete can be fairly lengthy.  The University will do the CEVIS part and North Star Aviation will help with the TSA requirements.