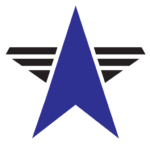 North Star Aviation
Position Title: Line Service Technician, Part-Time
Position Reports to: Line Service Manager
Classification: Exempt
Date: 10/19
Purpose:
Provide ground service for all sizes of aircraft.
Tasks:
Provide ground service for all sizes of aircraft, for example: marshall aircraft on arrival and departure, including proper placement of chocks and cones, refueling, ground power units, towing, and deicing.
Wing walking.
Greet passengers, pilots and crew.
Handle aviation fuels to include fueling and towing aircraft, maintaining quality control of fuel through various procedures and completing applicable paperwork required daily.
Maintain a professional appearance and manner with all customers and employees.
Perform any requested customer service duties.
Adhere to all safety policies as outlined by North Star Aviation.
Use Exceptional interpersonal and communication skills to communicate with coworkers and customers.
Education & Experience:
Highschool Diploma or equivalent
Previous experience in Line Service duties is a helpful, but not required.
Must have a valid state ID
Physical/ Environmental Demands:
Frequent standing, walking, bending, stooping, reaching, pushing, pulling.
Ability to lift/carry up to 50 lbs. routinely and up to 100 lbs. occasionally
Must have high situational awareness
Frequent work in small places, extreme temperatures, heights above six feet and noisy environments.
EEO/AAP/Drug Free Workplace